CONTACT
Behavioral Bilingual Services
Ph: 702-451-7542
Fax: 702-450-4239
2255 Renaissance Dr. Suite A
Las Vegas, NV 89119
Providing quality mental health services to children and their families of our community since 2000

Day Treatment Programs are to meet the needs of designed children and adolescents with behavioral management problems relating to Serious Emotional Disturbances. Day treatment is appropriate for children who have been unable to find success in an outpatient setting, but do not require 24-hour care. Often, programs coordinate with a child's home and/or school to allow the student to continue their normal daily routine, while providing the extra support a child needs to function appropriately in such situations. Day treatment programs offer a range of services including clinical assessment, individual, family, and group therapy, rehabilitation activities, as well as other interventions.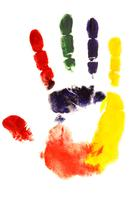 Children in day treatment are usually struggling with difficult emotional and psychological issues, and require a specific standard of care suited to their diagnosis. Day treatment programs are excellent options for families and children in need of intensive therapeutic support, but who do not want or require a residential or hospital environment. Our Day Treatment program runs 12 months a year.

Criteria for Admission : Children who demonstrate behavioral problems serious enough to jeopardize placement and safety of self/others; are emotionally and/or behaviorally disruptive to the extent that psychiatric a diagnosis is applicable; exhibit social and emotional problems that will have a serious, negative impact on the potential for positive development; and need intensive, highly structured, non-residential services to restore age appropriate, independent functioning.
BBS Day Treatment Hours:
4:00 pm to 7:00 pm.